Mantrailing Introduction and Progression sessions in Bedford.
Mantrailing is one of the fastest growing dog sports in the UK. It teaches pet dogs to find people by using their amazing nose and sense of smell to follow a person's unique scent trail. It's one big game of hide and seek and is super fun for dog and human.
Introduction and progression sessions (evenings and weekends) are available in and around the Bedford area. From rural to urban to mixed terrain, there are a variety of locations on offer. If you are in doubt whether they are suitable for your dog, please contact me to discuss prior to booking.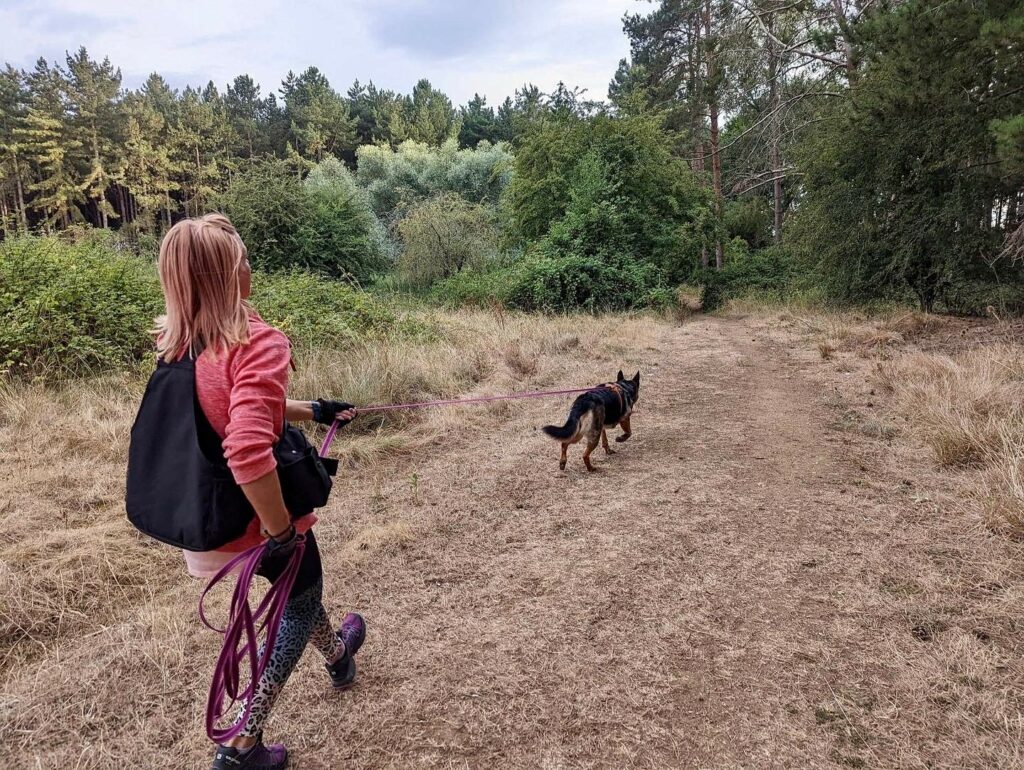 Our Mantrailing journey
Me and my girl Roxy discovered Mantrailing in November 2020, completed an introduction course and we haven't looked back!
Roxy does have some struggles and we needed an outlet for her where she could do a 'job' and work her brain. She finds it hard to be in a 'class' or high energy environment so we were looking for an alternative activity.
Mantrailing has helped with Roxy's confidence in new environments, around new people and novel items and when she is 'working' she is focused and can quickly dismiss distractions in her immediate environment. Our relationship is built on trust and we work as a team.
We have completed our Level 1 Mantrailing assessment and are now working towards our Level 2. Mantrailing has given both of us a much needed confidence boost as well as improving our relationship. The Mantrailing Community is also one of the most supportive and inclusive communities I have come across. We have lots planned for our own Mantrailing journey this year (Level 2 Assessment, Urban Trailing days, a Mantrailing Weekender to name a few!) and I'm excited to be able to bring this sport to other owners and their dogs.
Fully Insured and Certified Mantrailing Global Instructor
Training and Certifications gallery:
Location
Bedford, Bedfordshire